Over 20 Years Experience
Multi-Award-Winning
Residential & Commercial Design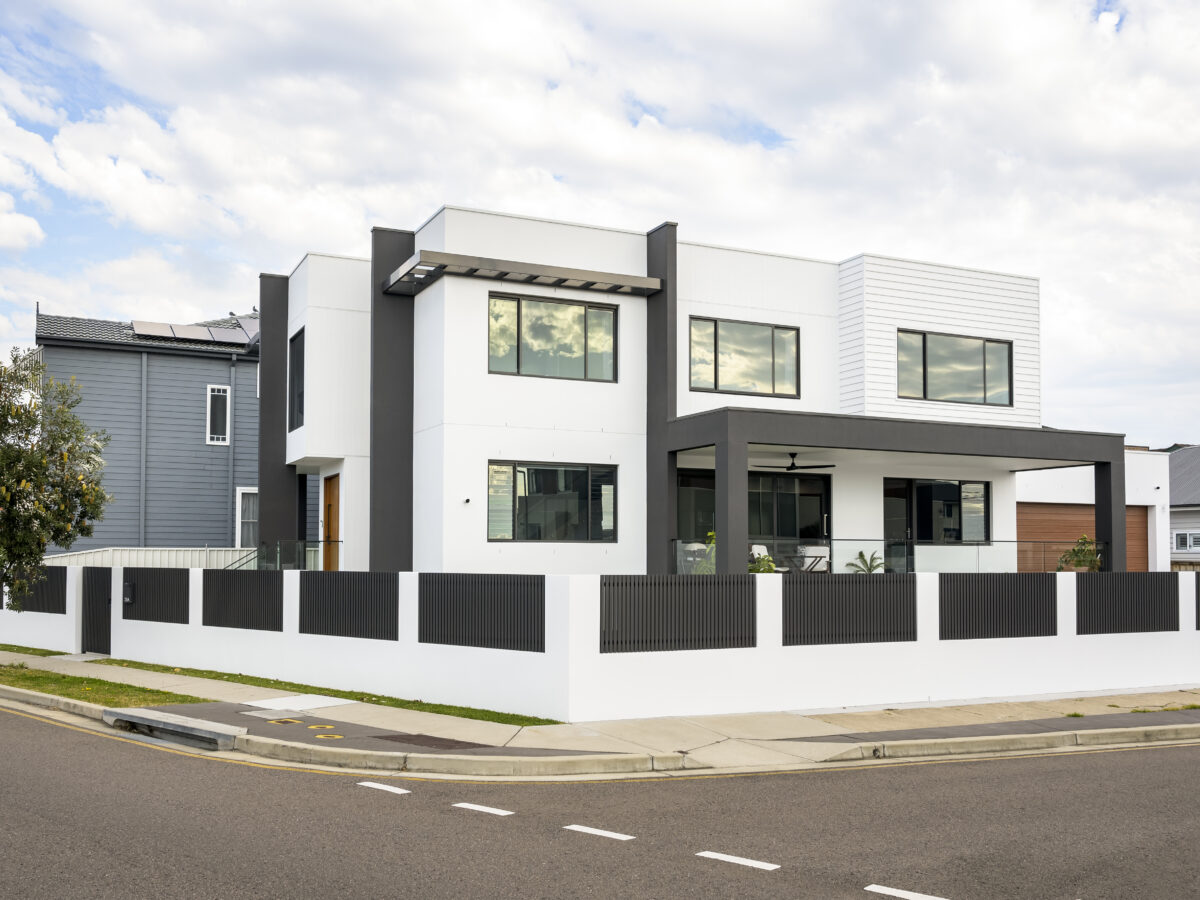 Building Design Newcastle
Creating beautiful, functional building designs in Newcastle since 2002
Sorensen Design & Planning is a multifaceted building design and town planning firm servicing Nelson Bay, Port Stephens, Sydney, Newcastle, Lake Macquarie, the Central Coast and beyond. Since 2002, we have delivered beautiful, functional building designs to clients across New South Wales, from medium-rise residential buildings to public and commercial spaces, home extensions, and more.
We place emphasis on sound building practices and attention to detail, helping to turn creative design ideas into a tangible reality. We apply decades of industry knowledge and creativity to every project, ensuring the final product is delivered on time, on brief and on budget.
Contact the team at Sorensen Design & Planning for exceptional building designs in Newcastle and greater New South Wales. We offer obligation-free quotes and consultations.

Why Design With Sorensen Design?
No matter the size of the project or your budget, Sorensen Design & Planning can provide the building designs you need on time and on budget. Our experienced team can handle all site conditions and coordinate with the relevant consultants to ensure your building complies with all statutory obligations. We'll take care of all aspects of the design and approvals process to ensure everything runs smoothly and the building work can begin as soon as possible.
Whether you're starting from the ground up, are after a home extension to accommodate your growing family or need a new deck, garage or shed extension to make your home feel more spacious, our expert team can deliver your dream home, extension or building design. Newcastle, Central Coast, Port Stephens, and Sydney locals have seen their vision become a reality through Sorensen Design.
We offer everything from minor and major renovation and alteration services to house plans, duplexes and town planning, providing exceptional services at an affordable price.
Contact Sorensen Design & Planning for an obligation-free quote and consultation today.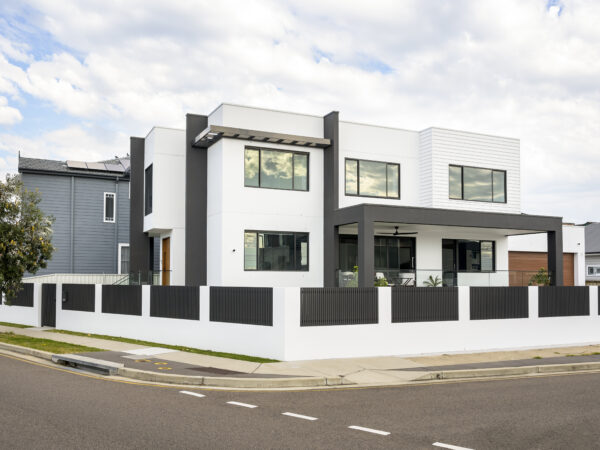 Exceptional house design plans, commercial spaces, industrial buildings and more
At Sorensen Design, we provide a comprehensive range of professional design and planning services for residential, commercial and industrial projects. Our team of building designers in NSW offer:

Residential additions include granny flats, sheds, decks and garages.
Commercial and retail spaces, including offices and shopfronts
SEPP65 (high-rise buildings) for a range of purposes
Medical, health and dental spaces
Offering a complete, end-to-end design service, our team of building designers in Newcastle will deliver a sustainable, contemporary building that meets all compliance and safety requirements. Contact us for an obligation-free consultation.

See how your project will look with 3D imagery
Utilising ArchiCAD's innovative design features, we'll provide you with high-resolution 3D images that showcase our drafted designs. You'll receive an immersive walkthrough experience where you can review the layout, textures, colours, materials, and finishes long before a brick has been laid.
Collaboration is at the heart of our success; you have the creative freedom to make changes and adjustments to the design, ensuring the final product aligns perfectly with your expectations.

Reports, statements certificates & more
We go far beyond simply designing your building; we will assist with a range of associated documentation and local council matters, including:

Statements of environmental effects

BASIX certificates

Cost estimate reports

Bushfire reports

Complying development certificates

Shadow diagrams

Re-zoning applications

Master plans

Stakeholder/community consultations

Visual impact assessments

Site feasibility studies.
Contact our team of industry-leading building designers in Newcastle for an obligation-free quote and consultation today.
Why choose us?
We have been established since 2002 and are multi-award winning building designers and town planners
We have just been awarded the 2022 HIA Residential Design Award Winner!
We have just recognised as a finalist in the 2022 BDAA National Design Awards in the Multi-Residential Buildings Category, for our Burbong Street Dual Occupancy
We have been members of the Building Designers Association of Australia (BDAA) continuously since 2004
Our Director Adrian Sorensen is an open accredited chartered building designer with the Building Designers of Australia Association (BDAA), with over 25 years of building design experience
We use licensed copies of archicad software, so we can produce high resolution 3D images of your project
All of our staff are fully qualified with multiple years of building design and town planning experience
We are a dedicated and enthusiastic company that services a wide area. However, we only take on a sufficient amount of clients to provide service of the highest levels
We are familiar with all council requirements, lodging your development application (DA) on your behalf, as well as engaging all other sub consultants e.g. structural engineers and surveyors where required
Our most recent award proudly is the 2022 HIA Residential Design Award Winner!
Winner of numerous other BDAA awards for renovations, new houses, multi-residential design, dual occupancy, alterations and additions, as well as bathrooms, kitchens and interiors
We are passionate about what we do!
Get a Free Estimate
Whether you need our design services for a new home, commercial premises or anything else, we can do whatever you require.