Over 20 Years Experience
Multi-Award-Winning
Residential & Commercial Design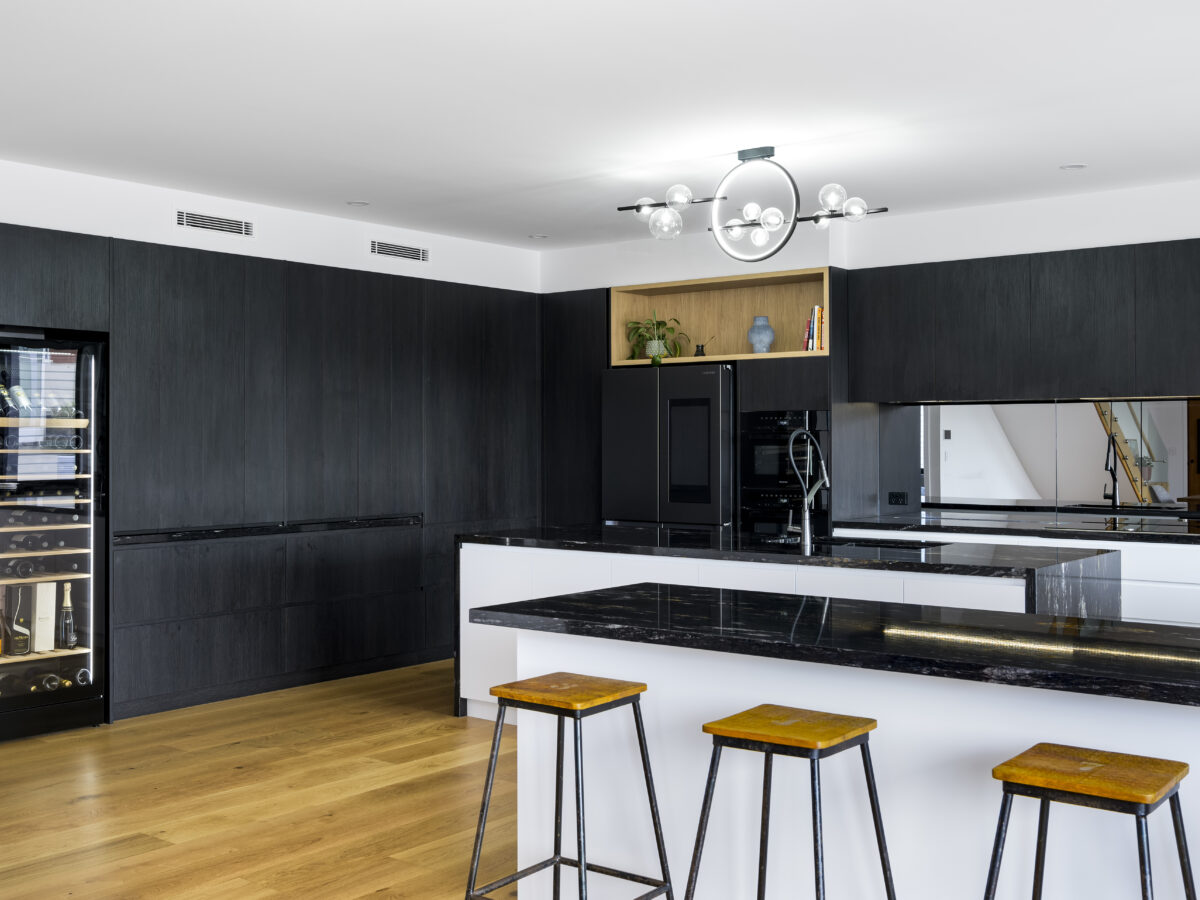 Home Designs Newcastle
Creators of award-winning home designs in Newcastle.
Designing a new home is one of the most exciting and rewarding things you will ever do. You have put in the hard work and years of savings to build the home of your dreams — now, it's time to make the dream a reality.
At Sorensen Design & Planning, we create the home designs Newcastle homeowners can count on. From spacious acreage homes to double and triple-storey homes for growing families, single-storey homes with a granny flat for multi-generational living and even affordable duplexes, we have designed hundreds of beautiful, functional homes throughout Newcastle and the Hunter.
Our multi-disciplinary team can manage the entire design and planning process from initial sketches and drafts through to 3D rendering, DA plans and Construction Drawings. Liaising with local councils and external consultants, we will keep you up-to-date with your project details and ensure you are happy with the plans from day one! Whenever you have a question, we will be there to answer.
Designing your dream home has never been easier or more flexible than with Sorensen Design & Planning. Contact us for award-winning Newcastle home designs today. We're excited to start the design and planning process!

Why Design With Sorensen Design?
Since our inception in 2002, we have designed hundreds of home designs in Newcastle, from fresh new house plans and renovations to duplexes and even small deck extensions. No project is too complex or outlandish for us. We have a multi-disciplinary team that can tackle projects of all shapes and sizes, including council approvals and discussions with other professionals like private certifiers, surveyors and home energy rating officials.
We are incredibly passionate about what we do, and our team is dedicated to delivering exceptional results on time, on brief and on budget! Our designers will listen to your design aspirations and put them on paper (or a 3D render) — the key to success is communication and collaboration from day one until the project is 100% complete and we've handed over the keys.
Contact us for a brand new home design in Newcastle. Your dream home is just around the corner.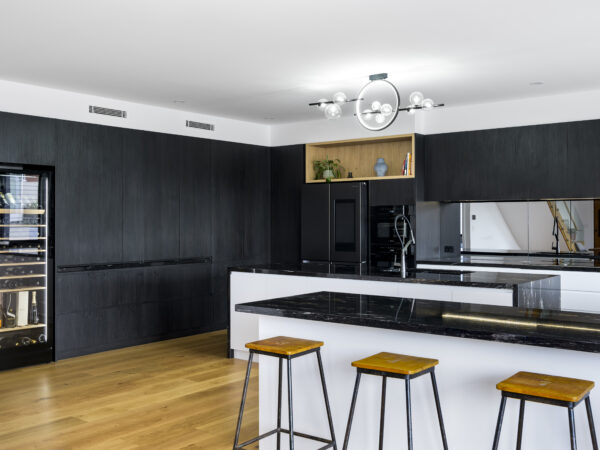 Brilliantly designed, eco-friendly home designs in Newcastle
We believe modern home designs in Newcastle should be as environmentally friendly as they are beautiful. With this in mind, our director Adrian Sorensen has achieved structural engineering qualifications to ensure your new home will look sensational and function seamlessly while maintaining an excellent home energy rating.
Sorensen Design & Planning is HIA GreenSmart Accredited, meaning we focus on improving our home designs' water and energy efficiency and creating healthier homes for our clients.
Other fundamental principles include home designs with environmental features like:

Correct site orientation to maximise solar principles

Natural ventilation

Insulation and thermal mass

Flooring.
In the planning phase of our project, we will discuss various environmental factors and how a few small changes can make a big difference to water and power bills, and how you can minimise your carbon footprint in the long term.
For more information about our eco-friendly home designs in Newcastle, contact us online or call us at (02) 4984 995. We're excited to start the design and planning process!
3D building software
To deliver our architectural home designs in Newcastle, we utilise ArchiCAD's latest 3D building design software. This innovative software allows us to design, visualise, document and deliver new home designs in the form of high-resolution 3D images — we can even provide a walkthrough of your new home and visualise the completed work before we have even begun construction.
You can see the textures, colours, materials and finishes for your new home, so you can make changes and decisions before a single brick has been laid. Plus, we provide a fast, thorough and efficient service with same-day quotations. We place a high value on responsiveness and are passionate about what we do. Contact us to book a free quote and consultation today!
Testimonials
"I would highly recommend the team at Sorensen Design. Adrian and Scott were sensitive to the heritage requirements of this property and were a pleasure to work with. The brief was far from straightforward, but their professionalism, expertise and hard work ensured it ran smoothly. We couldn't be happier with their design for the original building as well as the contrasting modern addition. Thank you!"
— Jane W.

"From the inception of a project through to completion, Sorensen provides an incredible service. The entire team is extremely knowledgeable and ultra-professional. Thank you to Adrian, Madison, Scott and Mark for ensuring my projects become a reality."

— Daniel C.
"Thrilled to have worked with Sorensen Design on my completely new home. Not only did they put my ideas on paper and work with me to show various designs and concepts, they took care of working with all the other consultants for the project to be complete. The entire process was stress-free and quite enjoyable to work with Adrian and the team at SD! Thank you!"

— Susie C.
"Sorensen Design worked with me on our new home at Salamander Bay. It was a difficult design that had several hiccups during the approval process. Sorensen was available at all times and met the issues head-on, resulting in a home that we are 100% happy with. I would recommend them to any prospective clients for both their professionalism and friendly approach through the entire design and build process."

— Brad M.
"Adrian Sorensen and the team at Sorensen Design & Planning were excellent from conceptualising my original idea to producing the plans and seeing my home built. With me every step of the process, I never had anything to worry about."
— Mr W.
FAQs about our Newcastle home designs
What services does Sorensen Design offer?

We offer a wide range of planning and design processes, including new home designs in Newcastle, granny flat designs, renovations and extensions, town planning and even childcare centre design.



How long has Sorensen Design been in business?

Sorensen Design & Planning was established in 2002 in a small spare bedroom. Now, we have a team of talented, experienced design specialists who service the entirety of Newcastle, the Hunter Region, the Central Coast and Sydney.



What is the turnaround time for Newcastle home designs?

The turnaround time of our Newcastle home designs depends on the complexity of the project and the number of changes required from the client. However, we strive to provide fast, thorough and efficient design services so you can review, edit and approve the plans as soon as possible.



How much does it cost?

The cost depends on the size and scope of the project. However, we can provide a free quote and development consultation."

What is included in a Newcastle home design?

Our service includes a site inspection, floor plans and changes, elevations, 3D renderings, consultations and more. We will also handle council approvals and development applications and consult with other building professionals like private certifiers and surveyors.
Why choose us?
We have been established since 2002 and are multi-award winning building designers and town planners
We have just been awarded the 2022 HIA Residential Design Award Winner!
We have just recognised as a finalist in the 2022 BDAA National Design Awards in the Multi-Residential Buildings Category, for our Burbong Street Dual Occupancy
We have been members of the Building Designers Association of Australia (BDAA) continuously since 2004
Our Director Adrian Sorensen is an open accredited chartered building designer with the Building Designers of Australia Association (BDAA), with over 25 years of building design experience
We use licensed copies of archicad software, so we can produce high resolution 3D images of your project
All of our staff are fully qualified with multiple years of building design and town planning experience
We are a dedicated and enthusiastic company that services a wide area. However, we only take on a sufficient amount of clients to provide service of the highest levels
We are familiar with all council requirements, lodging your development application (DA) on your behalf, as well as engaging all other sub consultants e.g. structural engineers and surveyors where required
Our most recent award proudly is the 2022 HIA Residential Design Award Winner!
Winner of numerous other BDAA awards for renovations, new houses, multi-residential design, dual occupancy, alterations and additions, as well as bathrooms, kitchens and interiors
We are passionate about what we do!
Get a Free Estimate
Whether you need our design services for a new home, commercial premises or anything else, we can do whatever you require.