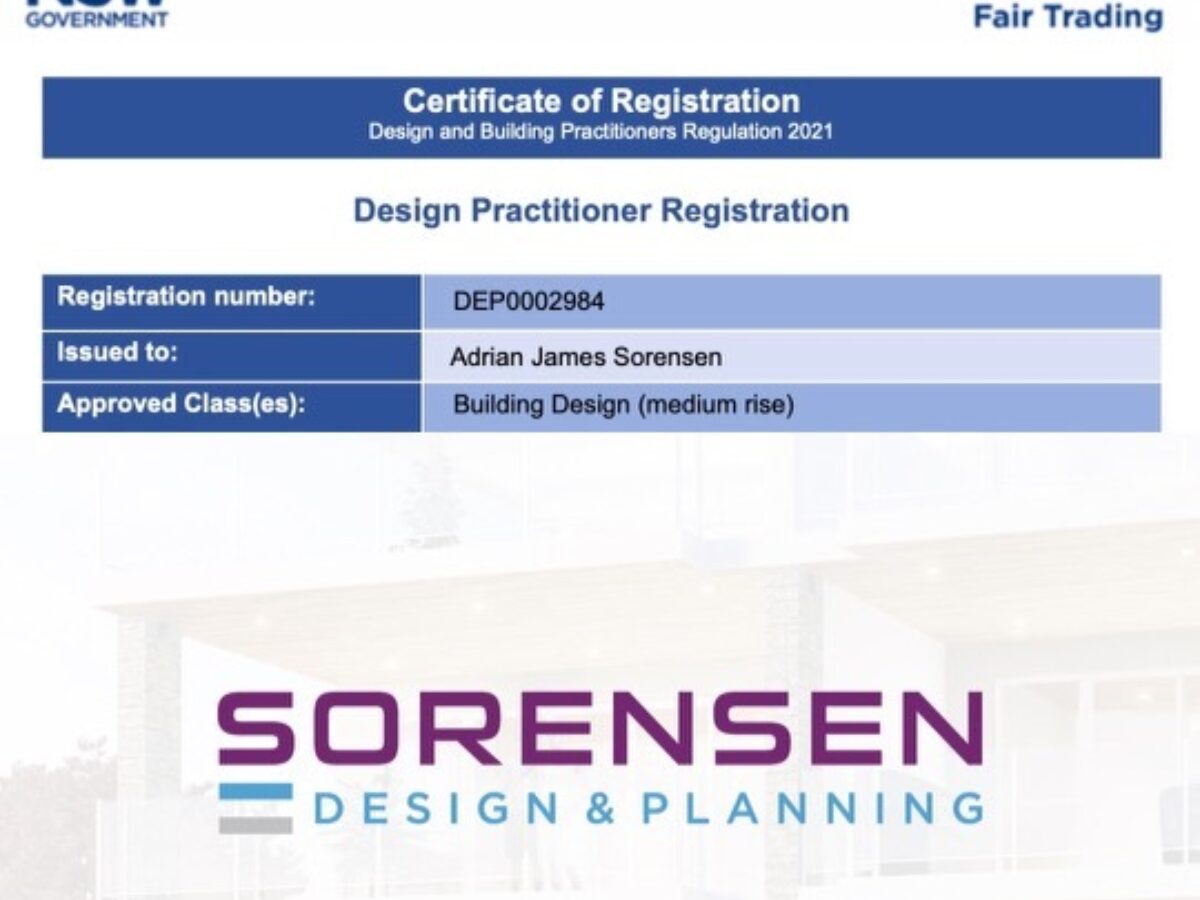 NSW Government Fair Trading - Class 2 Accredited!
Jul 27, 2022
Sorensen Design & Planning is proud to announce that we are now Class 2 Accredited under the NSW Design and Building Practitioner Act. After thorough assessment and audit, assessing our experience, expertise, qualification and consideration of over 20 years in practice, we have been approved by NSW Government Fair Trading under the Class 2 (Medium Rise) registration that we are legally approved to Design Class 2 Buildings.
What are Class 2 Buildings in NSW?
Class 2 Buildings are multi living occupied buildings, where occupants live above, beside or below each other. Multi-unit, multi-storey dwellings, and dual occupancy fall into this category.
The residential building industry reform commenced a crack-down on such building practitioners to restore consumer confidence and ensure correct certification in classified dwellings and apartments, ensuring such residential structures are being designed and built correctly.

With this additional accreditation, Sorensen Design and Planning obtains, trust in our practice is continued for our existing and future clients, ensuring trustworthy certified unique building design.
Get a Free Estimate
Whether you need our design services for a new home, commercial premises or anything else, we can do whatever you require.