Over 20 Years Experience
Multi-Award-Winning
Residential & Commercial Design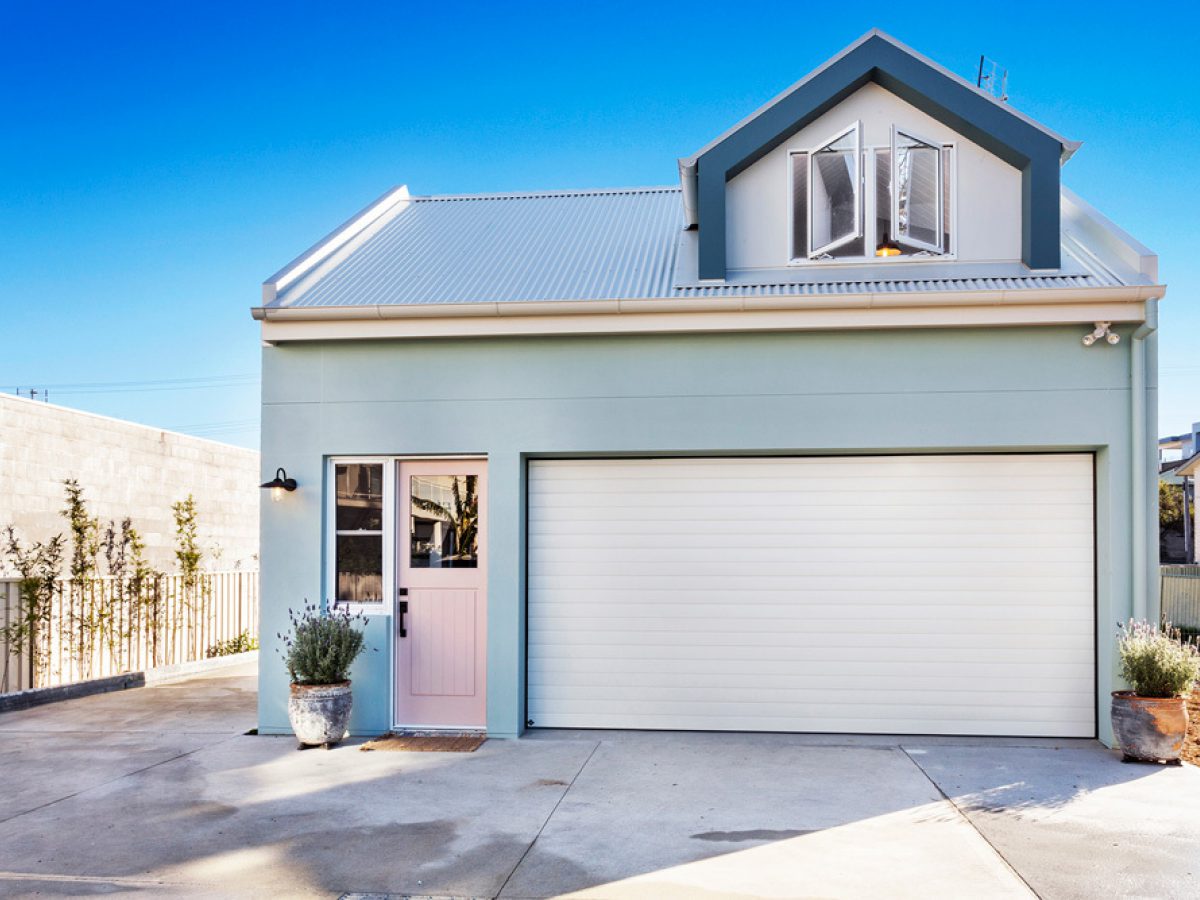 Granny Flat Designs NSW
Creating functional granny flats in NSW since 2002
At Sorensen Design, we've been designing and conceptualising granny flats in NSW since our inception in 2002. Our team is passionate about creating unique, functional designs perfect for multigenerational families and investors alike. Our granny flat designs aren't just secondary dwellings; they're a place anyone would love to call home.
Contact Sorensen Design — the leading designer of granny flats in NSW. We offer obligation-free quotes and consultations so that we can build something truly special on your block.
Why Design With Sorensen Design?
At Sorensen Design, we've been producing multi-award-winning building design plans for over 20 years. We produce timeless granny flat designs in NSW, complete with all the latest finishes and features, to create a valuable asset that adds style and value to your home.
Our team will work within your budget to create something that's both beautiful and functional. Our Director, Adrian Sorensen, is an accredited chartered building designer with the Building Designers Association of Australia (BDAA) and has structural engineering qualifications, allowing us to create aesthetically stunning, efficient and affordable granny flats founded on structural excellence. Your new mini-investment property, primary dwelling or secondary dwelling, is guaranteed to meet and exceed your expectations!
We'll take care of the Council approval, Building Certification (either Construction Certificate or Complying Development Certificate) and more! We will also liaise with structural engineers, certifiers and home energy rating consultants on your behalf. If needed, we can refer you to a builder to ensure your granny flat is ready for construction once the plans have been approved. You can focus on your new granny flat and leave the approval process to us.
Call us today to arrange an obligation-free consultation and fee proposal.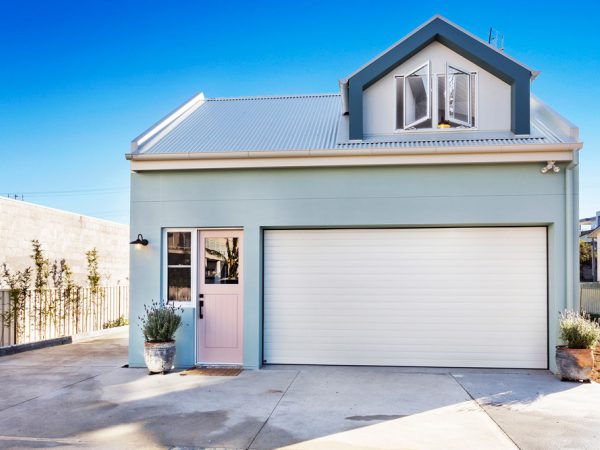 Our team will streamline your development application for a new granny flat build
When you design your granny flat with us, we'll design your granny flat and facilitate its prompt approval through a private certifier or Council. Dealing with Council approvals, development applications, and understanding residential zones can be perplexing, but we have the professional connections and experience to streamline the process!
Whilst not being builders or quantity surveyors, being in the industry for 25 years, we can provide local industry construction knowledge of the proposed construction cost and external consultant fees.

Innovative granny flat designs in NSW
At Sorensen Design, our team is well-versed in the latest trends and features of granny flat plans in NSW. From additional car spaces and garages to multi-bedroom granny flat plans, two-storey affairs and more, we can design a flat that can act as the main residence for family members, renters, or even passing travellers. There's money to be made from a simple yet luxurious Airbnb!
Whatever design you choose, we will ensure your granny flat design maintains privacy for you and the occupants of the flat with clever design and optimal placement on your property. We'll also ensure we make the most efficient possible use of your land and ensure the flat fits with the overall design theme of your home.

3D granny flat design visualisations
Our team utilises the latest 3D renovation design technologies to design and deliver granny flat plans in NSW. We will provide 3D Renders and a walkthrough of the design long before a single brick has been laid — this allows us to implement your feedback, edit the design on the go, and give you a visual representation of what your granny flat will look like in the future once built.
We place a high value on responsiveness, providing prompt and efficient service with easy same-day quotations. We are truly passionate about producing unique, affordable designs, and we would love the opportunity to work with you! Contact us today for a free quote and get your granny flat project underway.

Get in touch today for more information on our granny flat designs and prices
FAQs about our granny flat designs in NSW
How long does council approval take?

Each Council & LGA differs; we generally advise at least 6 - 8 weeks for a Development Application approval.
How can I make my granny flat more appealing to renters?

If you're planning on renting out your granny flat for additional income, we recommend adding in the extra effort to make it cosy, stylish and functional to attract tenants. Think of additional bedrooms, a carport or enclosed garage, on-trend colour schemes and finishes, and lots of storage. These are all appealing elements tenants will be looking for while house-hunting.



Can you design multi-storey backyard cabins in NSW?

Absolutely. Our granny flat plans are completely customisable and are unique to each client and site to meet your individual needs, whether adding an additional storey to the structure or expanding the floor space to accommodate additional bedrooms and living spaces on a single-level flat.



How long does it take to build a granny flat?

There's no one-size-fits-all answer to this question, as it depends on the size and design of the flat, the approvals process, and how many changes or amendments are required to the design. The Construction process and time depend on the carpenter or builder engaged.



Can I build a granny flat on a sloping block?

Yes! We can create a clever floor plan that utilises the land's natural slope, ensuring there is ample drainage and no risk of flooding when it rains. We will also take advantage of the slope to maintain the views from your block, no matter which way the block slopes.
Can I build a granny flat in a flood or bushfire-prone area?

Yes, but there will be some additional considerations for the design and build, e.g. materials and construction. There may also be additional requirements seeking council approval to build in these areas, including the requirement of a flood report and/or Bushfire or BPAD Report. We will arrange this for you if required.



I want to move my elderly family members into the flat. Can you accommodate this?

Yes, we have extensive experience designing granny flats for older adults and people with disabilities. Please let us know if you have specific needs and requirements, like wheelchair access. Our designers will ensure all of these elements are included in the design, so your family members can live comfortably and independently in your new granny flat.
Why choose us?
We have been established since 2002 and are multi-award winning building designers and town planners
We have just been awarded the 2022 HIA Residential Design Award Winner!
We have just recognised as a finalist in the 2022 BDAA National Design Awards in the Multi-Residential Buildings Category, for our Burbong Street Dual Occupancy
We have been members of the Building Designers Association of Australia (BDAA) continuously since 2004
Our Director Adrian Sorensen is an open accredited chartered building designer with the Building Designers of Australia Association (BDAA), with over 25 years of building design experience
We use licensed copies of archicad software, so we can produce high resolution 3D images of your project
All of our staff are fully qualified with multiple years of building design and town planning experience
We are a dedicated and enthusiastic company that services a wide area. However, we only take on a sufficient amount of clients to provide service of the highest levels
We are familiar with all council requirements, lodging your development application (DA) on your behalf, as well as engaging all other sub consultants e.g. structural engineers and surveyors where required
Our most recent award proudly is the 2022 HIA Residential Design Award Winner!
Winner of numerous other BDAA awards for renovations, new houses, multi-residential design, dual occupancy, alterations and additions, as well as bathrooms, kitchens and interiors
We are passionate about what we do!
Testimonials
Adrian & his team were a pleasure to work with from the very start! Not only did SD design an awesome granny flat for me, for an additional room/garage for our teenage son, they took care of the entire Development Application process and also advised us on the practicalities in building it.
Get a Free Estimate
Whether you need our design services for a new home, commercial premises or anything else, we can do whatever you require.