Over 20 Years Experience
Multi-Award-Winning
Residential & Commercial Design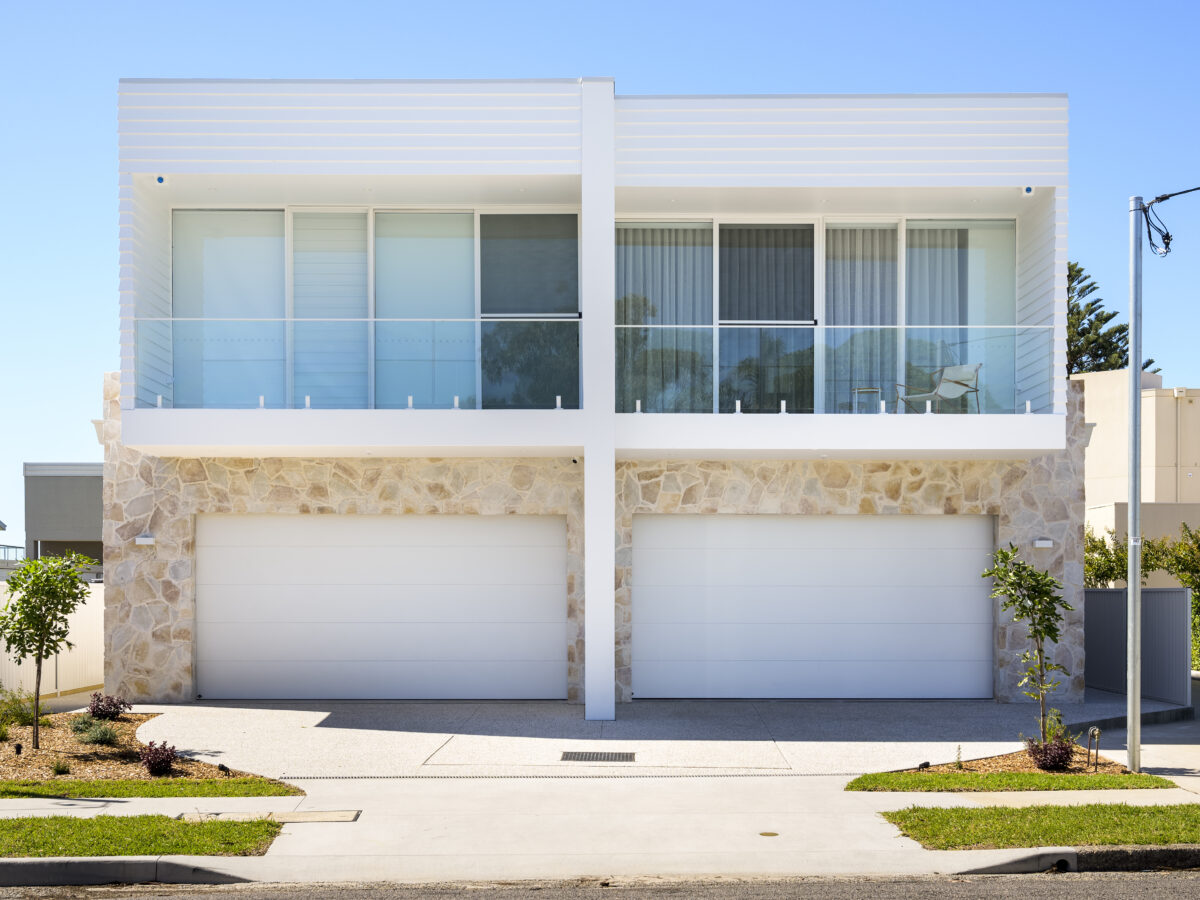 Duplex Designs Central Coast
The duplex designs Central Coast homeowners and investors love
Thousands of Australians are opting to build dual occupancy dwellings and for good reason. With two attached or detached dwellings, the investor or homeowner can live in their dream home while renting out the second to renters, friends or family members, leading to flexible living arrangements.

At Sorensen Design & Planning, we specialise in residential building design, including dual occupancy homes. Our multidisciplinary team can simplify the whole building process with smart, innovative and actionable designs that your duplex builders can easily follow.
From initial concepts to development applications, our HIA award-winning team will make the entire design process seamless and stress-free.
Contact Sorensen Design & Planning for more information about custom duplex designs on the Central Coast. We offer same-day quotations to start the design process as soon as possible and get your investment underway.
Why Design With Sorensen Design?
Sorensen Design & Planning is a locally owned and operated business offering design services throughout the Central Coast, Newcastle, Maitland, Port Stephens, the Hunter Valley and surrounding suburbs. Specialising in duplex and dual occupancy dwellings, our team offers a wealth of industry experience and local knowledge to guarantee a good investment.
Alongside a 100% custom, bespoke duplex design, we can recommend reliable local builders and liaise with other building professionals, including structural engineers, private certifiers, and bushfire consultants, where required. We will also take care of Council approval, building certification, construction certificates and complying development certificates on your behalf so that you can focus on the more exciting things like colours, fittings and modern designs.
You can rely on Sorensen Design & Planning for success. Our director, Adrian Sorensen, is an accredited chartered building designer with the Building Designers Association of Australia (BDAA) and has structural engineering qualifications. He has built a team of like-minded, creative individuals passionate about delivering contemporary duplex designs on the Central Coast.

Contact us for a consultation today. We offer same-day quotations.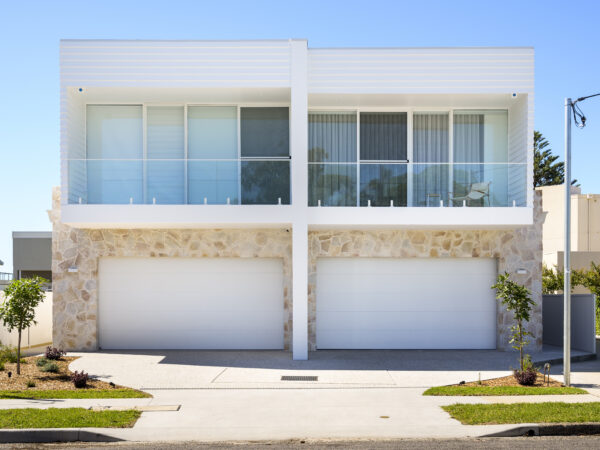 Benefits of building a duplex on the Central Coast
Building a duplex can offer various benefits for homeowners and investors, like generating one or two rental incomes, cost savings, flexibility in living arrangements, increased property value, and lower maintenance costs. In this way, building a duplex can be an excellent investment opportunity providing financial and practical benefits.
Rental income opportunities & savings
The most beneficial aspect of building a duplex is the potential to generate rental income. As a duplex consists of two separate dwellings, the owner can rent out one or both units, providing a steady income stream.
Building a duplex can also be more cost-effective than constructing two separate homes — many construction costs, like foundation and roof expenses, can be shared between the two units.
Finally, a well-built and well-maintained duplex can increase the overall value of the property. This can be beneficial if you decide to sell the property later on.
Ideal for narrow blocks
Building a duplex on a narrow block can be a good option as long as the design is planned carefully and considers the unique challenges of a narrow block. Our experienced duplex designers will work with the natural slope and dimensions of the land to build two spacious homes and maximise your rental return, delivering natural light and privacy in the process.
Perfect for multigenerational families
Duplexes are an outstanding option for multigenerational families who want to live close together. Dual occupancy dwellings provide separate living spaces to help maintain privacy and independence while still allowing for close proximity — plus, duplexes can be designed to be more accessible for older family members with mobility issues, with features like ground-level access, wider doorways and accessible bedrooms.
3D building software
Using ArchiCAD's 3D building design software, we can create duplex designs on the Central Coast that are innovative and highly visual. With ArchiCAD, we can develop 3D renders and walkthroughs of the final design before construction, allowing us to edit textures, colours, materials, finishes and more to your exact specifications.
Communication and collaboration are at the forefront of our design process. Contact us today for an interactive and innovative duplex design experience on the Central Coast. We place a high value on responsiveness and communication and will be in touch as soon as possible.

FAQs about our duplex designs on the Central Coast
Does my duplex have to have a shared wall?

Yes. In a duplex, the two units share one common central wall, despite being two separate dwellings.



Will my duplex have a garage?

So long as the dimensions of the block permit, yes! We can add an attached garage to the design if this is a must-have item for your new home or investment property. Our duplex designers can work with the dimensions of the land to make this a reality or provide innovative solutions and alternatives based on the challenges of the block.



Can you refer me to a builder?

Of course. With over 20 years of experience on the Central Coast, we can refer you to reliable builders in the area alongside a range of other experienced building professionals. We only refer the best!

How soon can we start?

At Sorensen Design & Planning, we offer same-day quotations to start the design process as soon as possible. It all starts with a consultation so our team can understand your design requirements, preferences and ideas, then start on initial concept designs.
Why choose us?
We have been established since 2002 and are multi-award winning building designers and town planners
We have just been awarded the 2022 HIA Residential Design Award Winner!
We have just recognised as a finalist in the 2022 BDAA National Design Awards in the Multi-Residential Buildings Category, for our Burbong Street Dual Occupancy
We have been members of the Building Designers Association of Australia (BDAA) continuously since 2004
Our Director Adrian Sorensen is an open accredited chartered building designer with the Building Designers of Australia Association (BDAA), with over 25 years of building design experience
We use licensed copies of archicad software, so we can produce high resolution 3D images of your project
All of our staff are fully qualified with multiple years of building design and town planning experience
We are a dedicated and enthusiastic company that services a wide area. However, we only take on a sufficient amount of clients to provide service of the highest levels
We are familiar with all council requirements, lodging your development application (DA) on your behalf, as well as engaging all other sub consultants e.g. structural engineers and surveyors where required
Our most recent award proudly is the 2022 HIA Residential Design Award Winner!
Winner of numerous other BDAA awards for renovations, new houses, multi-residential design, dual occupancy, alterations and additions, as well as bathrooms, kitchens and interiors
We are passionate about what we do!
Get a Free Estimate
Whether you need our design services for a new home, commercial premises or anything else, we can do whatever you require.