Over 20 Years Experience
Multi-Award-Winning
Residential & Commercial Design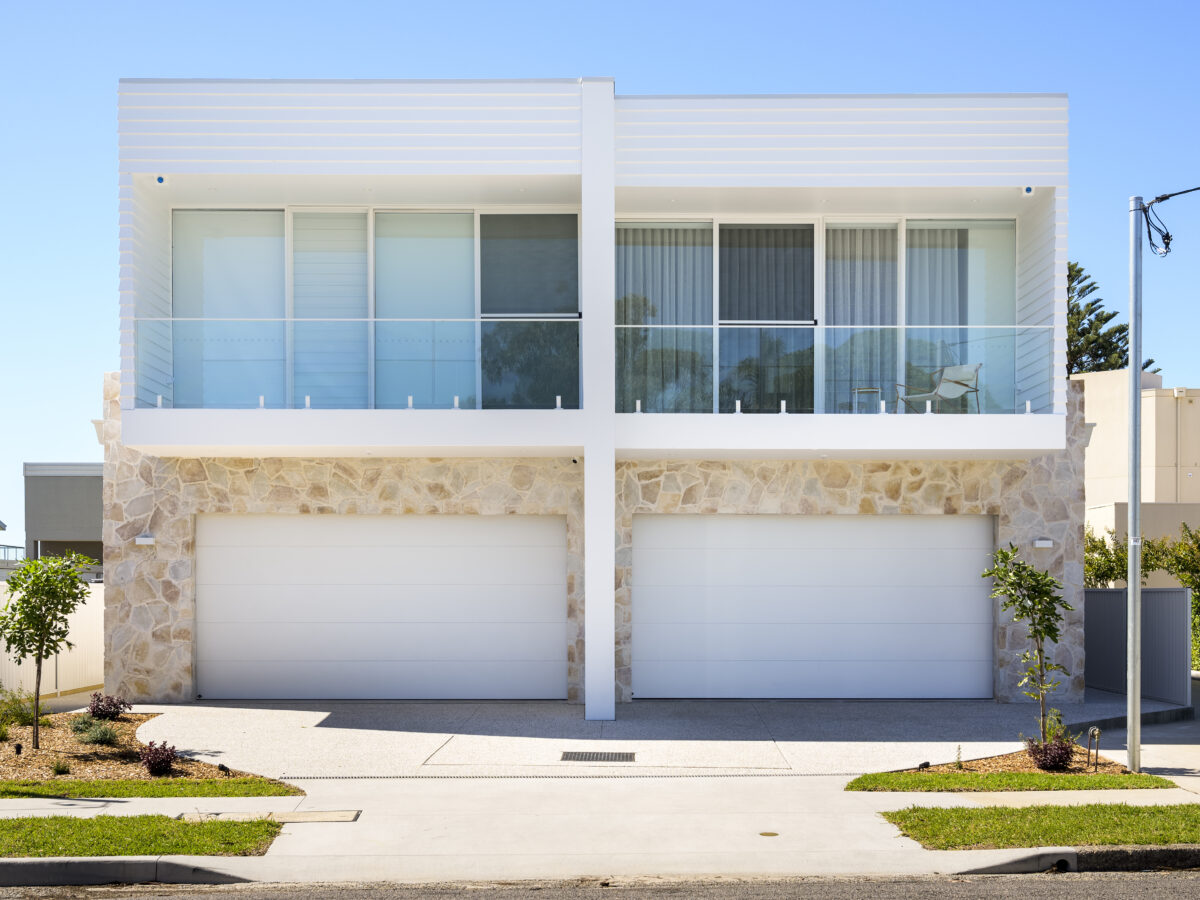 Duplex Designs NSW
Our team are the experts in duplex plans in NSW
Sorensen Design & Planning has produced award-winning duplex designs since its inception in 2002. In 2015, our team was awarded the Duplex Design of the Year by the Building Designers Association of Australia (BDAA) — this prestigious award exemplifies our experience creating beautiful, functional duplex designs in NSW.
Whether you want a detached dual occupancy design or side-by-side dwellings, Sorensen Design & Planning has the skills and expertise to manage your project from concept to construction. Our team members are qualified building designers passionate about modern, innovative duplex design ideas and trends, demonstrated in our 3D design visualisations, walkthroughs, and proposals.
Plus, our team will provide advice about the price and practicalities of your duplex designs so that you can make confident, educated decisions about your new investment or multi-generational home.
Contact Sorensen Design & Planning to book an obligation-free quote and consultation. Duplex home designs are our specialty.
Why Design With Sorensen Design?
Choosing a professional, accommodating design team can make a significant difference in the overall duplex design and building process.
Sorensen Design & Planning considers your ideas, needs and desires while drafting our floor plans, treating the project as a collaboration from start to finish. In our opinion, this collaborative approach is a guaranteed road to success.
Our team will manage Council Approvals, Building Certification (CC or CDC) and liaise with building professionals like structural engineers, certifiers, and energy-rating consultants. When it comes time to build, we can even provide recommendations for trusted, professional builders in the local area — we have worked with many exceptional builders over the years.
All you need to do is share your ideas with us, and we'll take care of the rest.
Contact Sorensen Design & Planning for more information about designing and building a duplex in Sydney, Newcastle, the Central Coast, or the Hunter Region.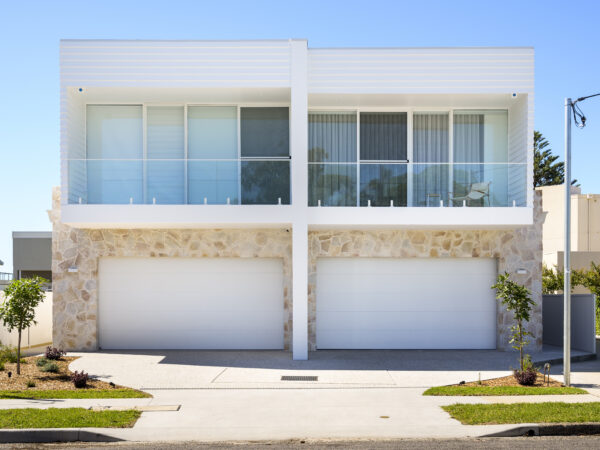 The benefits of a duplex or townhouse design in NSW
Thousands of Australian homeowners and investors are opting to build duplexes and townhouses — for good reason. A modern duplex house design comes with a range of attractive benefits.

Space for a multi-generational or growing family. Duplexes feature two dwellings on one block of land, ensuring all family members have their own space. This is particularly ideal for families with teenage children or older family members who need their privacy but still need to be close by for a sense of safety and community.



Additional income. For those looking to invest and generate passive income, duplex homes allow you to generate rental income from multiple units, ultimately increasing your return on investment. Real estate values also tend to appreciate over time, and owning a duplex or townhouse can provide the opportunity for long-term equity growth in the property market.



Design flexibility. Duplexes and townhouses can be designed to accommodate different lifestyles and needs, appealing to a diverse range of homebuyers or renters. For example, our team has created single-storey and double-storey duplex designs, dual occupancy buildings with four bedrooms (or more), open-plan living spaces, and more.



Maximised land use. Duplexes and townhouses efficiently use limited space, allowing more housing units in areas with high population density or limited land availability.
Sorensen Design & Planning can deliver a forever home for your extended family or a money-maker for your growing portfolio. Contact us to book a free quote and consultation today.
3D duplex design visualisations
Our team employs cutting-edge 3D design technologies to create and present duplex designs in NSW. With our 3D Renders and walkthroughs, you can visualise your future duplex long before construction starts. This enables us to incorporate your feedback, make real-time adjustments, and provide you with a clear representation of your ideal duplex.
We prioritise responsiveness and strive to offer quick and efficient service, providing same-day quotations for your convenience.
Our passion lies in crafting distinctive and cost-effective duplex designs, and we are excited about the prospect of collaborating with you! Contact us today for a complimentary quote, and let's kickstart your duplex project.
Why choose us?
We have been established since 2002 and are multi-award winning building designers and town planners
We have just been awarded the 2022 HIA Residential Design Award Winner!
We have just recognised as a finalist in the 2022 BDAA National Design Awards in the Multi-Residential Buildings Category, for our Burbong Street Dual Occupancy
We have been members of the Building Designers Association of Australia (BDAA) continuously since 2004
Our Director Adrian Sorensen is an open accredited chartered building designer with the Building Designers of Australia Association (BDAA), with over 25 years of building design experience
We use licensed copies of archicad software, so we can produce high resolution 3D images of your project
All of our staff are fully qualified with multiple years of building design and town planning experience
We are a dedicated and enthusiastic company that services a wide area. However, we only take on a sufficient amount of clients to provide service of the highest levels
We are familiar with all council requirements, lodging your development application (DA) on your behalf, as well as engaging all other sub consultants e.g. structural engineers and surveyors where required
Our most recent award proudly is the 2022 HIA Residential Design Award Winner!
Winner of numerous other BDAA awards for renovations, new houses, multi-residential design, dual occupancy, alterations and additions, as well as bathrooms, kitchens and interiors
We are passionate about what we do!
Testimonials
We found Sorensen Design when we walked through their award winning duplex on Sunset Beach, which was for sale at the time. We engaged Adrian and the team to design our duplex on a steep and sloping block. We can't believe the result! Adrian and his team are truly experts at what they do and a pleasure to work with.
Get a Free Estimate
Whether you need our design services for a new home, commercial premises or anything else, we can do whatever you require.