Over 20 Years Experience
Multi-Award-Winning
Residential & Commercial Design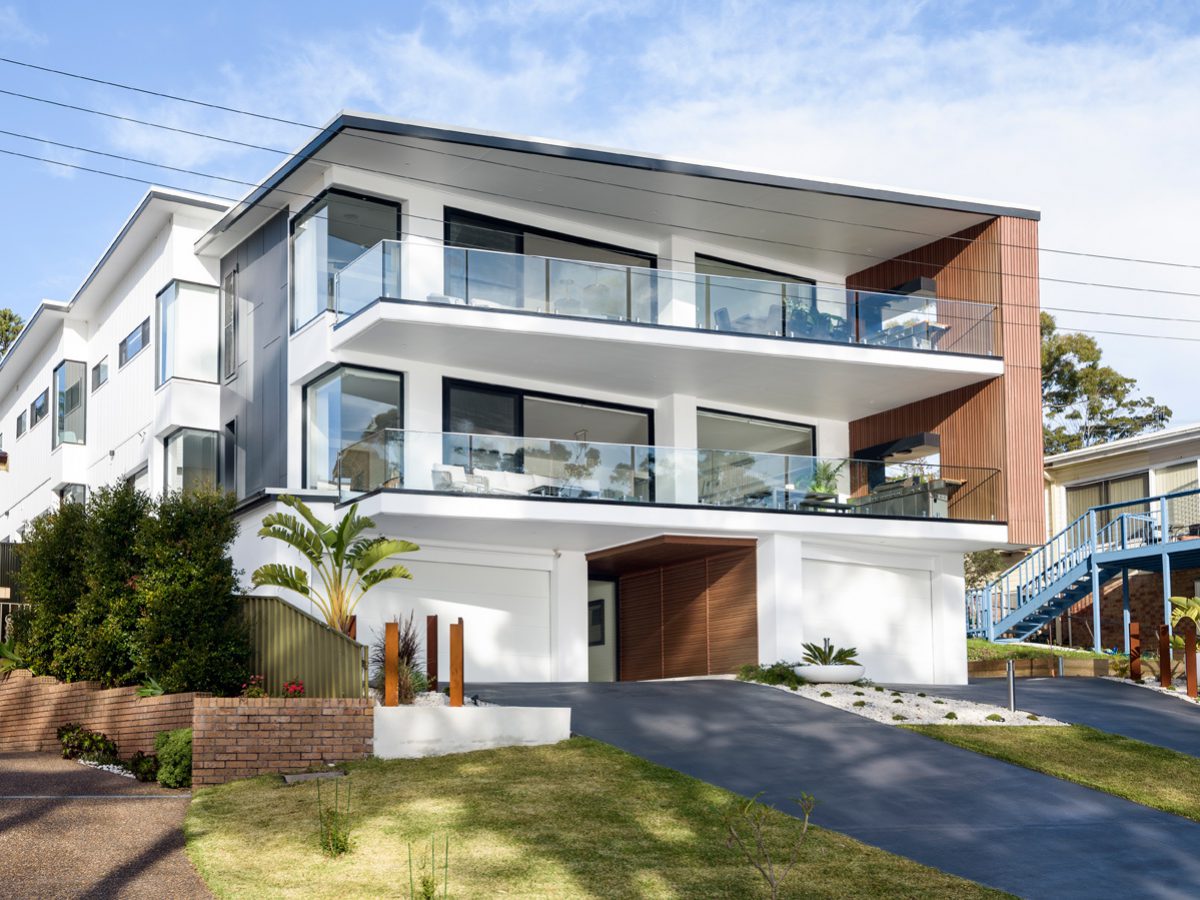 Class 2 Plans
Developing Class 2 Plans for NSW homeowners & investors
Class 2 Buildings are multi-living residential buildings containing two or more sole-occupancy units where people live above, below, or beside each other — i.e. multi-unit and multi-storey dwellings or dual occupancy buildings.
The NSW Design & Building Practitioner Act introduced a reform in 2021 to ensure Class 2 Buildings are designed and built to the highest standard, ultimately restoring consumer confidence and ensuring the correct certification for multi-living dwellings and apartments.
As of July 2022, Sorensen Design & Planning is Class 2 (Medium Rise) Accredited under the NSW Design & Building Practitioner Act, meaning we are trusted and legally approved to create Class 2 Building Designs in NSW!
Our team has been audited and assessed, and thanks to our 20 years of experience, expertise, and successfully completed projects, we have been named one of NSW's most reliable and trustworthy Class 2 Building Designers in NSW.
Contact the team at Sorensen Design & Planning for beautiful and contemporary Class 2 Plans. We offer obligation-free quotes and consultations to ensure your creative vision comes to life.
Why Design With Sorensen Design?
Sorensen Design & Planning is one of the few Class 2 Accredited Building Designers in NSW, allowing us to legally design Class 2 Structures as well as Class 3 and 9C Buildings, which are also currently regulated in NSW.
Class 2 Building Designers are required to work with other Class 2 Accredited Building Professionals, which can make the process drawn out in some cases. However, we have close relationships with local Class 2 Building Professionals, ultimately streamlining the design and building process for your new development.
We will connect you with Class 2 Builders, Contractors and other Professionals who we recommend wholeheartedly, ensuring your new dwelling meets local, state and national compliance requirements.
Aside from our Class 2 Accreditation, Sorensen Design & Planning boasts 20 years of experience and countless completed projects across NSW. Our multi-disciplinary team is committed to delivering beautiful, functional and affordable designs, all without compromising on quality; we start with an in-depth site analysis before drafting any designs to ensure your building is suited to the natural space.
Contact us for an obligation-free quote and consultation today.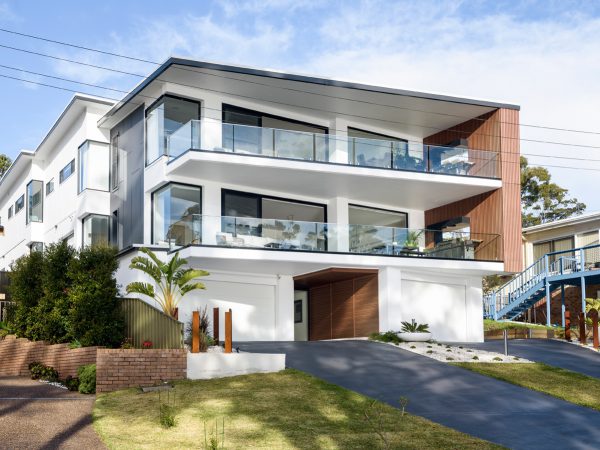 What do Class 2 Building Practitioners do?
Under Design and Building Practitioners Regulation 2021, construction work on Class 2 Buildings cannot commence until "regulated designs" and compliance declarations have been lodged on the NSW Planning Portal.
As Class 2 Building Designers, we are responsible for:

Prepare "regulated designs"



Producing and providing compliance declarations for Class 2 Building Designs



Integrating details of other aspects of building work into our designs and compliance declarations



Ensuring our designs comply with the Building Code of Australia (BCA) and do not occur in isolation from other design practitioners' work.
With over 20 years of experience in the industry, Sorensen Design is a trusted Class 2 Building Designer in NSW. Our multi-disciplinary team has designed countless multi-storey, multi-residency, and dual occupancy buildings throughout Newcastle, Sydney, the Central Coast and the Hunter Region.
Contact us for more information or to book an obligation-free quote and consultation today.
See your Class 2 Plans in 3D
At Sorensen Design, we utilise cutting-edge building design software to deliver interactive design plans to our clients. ArchiCAD allows us to bring your creative vision to life, offering not only high-resolution 3D images but also the ability to visualise, document, and edit building designs like never before.
With ArchiCAD's advanced design capabilities, we can take you on a virtual walkthrough of your design, providing an immersive experience long before construction begins
You'll have the opportunity to explore the workmanship, textures, colours, materials, and finishes and collaborate with us to make any changes to the design, ensuring your complete satisfaction with the final product.

FAQs about Class 2 Building Designs in NSW
What happens if I make changes to the design?

Under Design and Building Practitioners Regulation 2021, all variations to "regulated designs" must be declared for compliance. If these variations are decided on during the construction process, the Registered Building Practitioner will have to lodge each varied design and a building compliance declaration within 24 hours of carrying out the work.



Is Sorensen Design & Planning insured?

Yes, we are. All Design Practitioners, Principal Design Practitioners, and Professional Engineers must have professional indemnity insurance, and we are well-covered for all future work.

We are also registered as a Class 2 Design and Building Practitioner in NSW via Fair Trading.



Why were Class 2 regulations introduced?

The Design and Building Practitioners Regulation 2021 was introduced to ensure all Class 2, 3 and 9c buildings are planned and built to the highest standard, improving safety and consumer confidence.



What is a "medium-rise building"?

A medium-rise building is a structure that is three stories above a basement (three levels of habitable space). We specialise in designing multi-living dwellings like residential apartment buildings and dual occupancies.


Who can I talk to if I have questions?

You're more than welcome to contact our team for more information about Class 2 Plans. We are well-versed in the legislation and requirements around Class 2 Building Designs!
Why choose us?
We have been established since 2002 and are multi-award winning building designers and town planners
We have just been awarded the 2022 HIA Residential Design Award Winner!
We have just recognised as a finalist in the 2022 BDAA National Design Awards in the Multi-Residential Buildings Category, for our Burbong Street Dual Occupancy
We have been members of the Building Designers Association of Australia (BDAA) continuously since 2004
Our Director Adrian Sorensen is an open accredited chartered building designer with the Building Designers of Australia Association (BDAA), with over 25 years of building design experience
We use licensed copies of archicad software, so we can produce high resolution 3D images of your project
All of our staff are fully qualified with multiple years of building design and town planning experience
We are a dedicated and enthusiastic company that services a wide area. However, we only take on a sufficient amount of clients to provide service of the highest levels
We are familiar with all council requirements, lodging your development application (DA) on your behalf, as well as engaging all other sub consultants e.g. structural engineers and surveyors where required
Our most recent award proudly is the 2022 HIA Residential Design Award Winner!
Winner of numerous other BDAA awards for renovations, new houses, multi-residential design, dual occupancy, alterations and additions, as well as bathrooms, kitchens and interiors
We are passionate about what we do!
Get a Free Estimate
Whether you need our design services for a new home, commercial premises or anything else, we can do whatever you require.